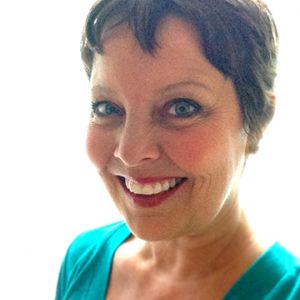 An inventive botanical, a school of fish in the sea, or a bustling city scene? Whatever the subject, I express my understanding of its very essence through a language of loosely organized shape, line, and color. I strive to create designs that are both contemporary and timeless, sophisticated yet whimsical.

In creating a fabric collection: I focus on the subject's most immediate and defining qualities, develop its key icons and elements, choose a color palette that suits the mood I'd like to convey, and provide a selection of scale within these individual designs. Each design should have a unique position in the collection. Mixed and matched, it's inspiring to see what creative people can do with these fabrics: travel bags, umbrellas, apparel - and quilts, of course!

I'm thrilled to have the opportunity to create designs for, and work with, the good people at Andover Fabrics. They are a truly nurturing group - continuously promoting a balance of artistic freedom to market experience and guidance. I'm proud to be a part of the Andover family!